The concept of "memes" was first proposed by Richard Dawkins in 1976. It attempts to describe this transmission of culture by drawing several parallels with genes, another kind of entity that seeks to replicate itself, albeit at a lower level of organization. Like genes, memes try to transmit themselves, but directly from one brain to another. Their ecosystem, so to speak, is the social system composed of the community of human brains.
A meme can therefore be defined as any elementary unit of information that can be transmitted from one brain to another. Memes take many, widely varied forms, such as words, images, melodies, gestures, and bits of procedural knowledge. Memes propagate themselves through imitation and through oral and written traditions by means of individuals' memories. But memes also draw on myriad forms of memory that are external to the human mind, such as paper, magnetic tape, optical disks, and other computer storage media.
The success of a meme is measured by the number of brains to which it propagates. Certain contradictory memes often compete with one another. In such cases, the most attractive meme becomes the central one, while the others gradually slip into oblivion. Unfortunately, this is now the case with the meme of capitalism, which has completely displaced its socialist and communist rivals. In contrast, some memes form alliances to enhance their effectiveness, such as the alliance between the "anti-abortion" meme and the "belief in an afterlife" meme.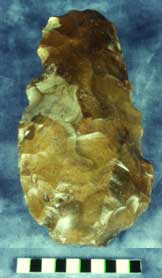 Memes can occur singly (for example, as individual beliefs, opinions, slogans, or tricks of a trade), or they can come grouped into articulated complexes (such as political, religious, and scientific doctrines). In the realm of science, such complex memes have also been called "scientific paradigms" ever since Thomas Kuhn characterized such paradigms in his 1962 book The Structure of Scientific Revolutions. Kuhn's definition of a paradigm as a particular set of ideas to which society subscribes at a particular time closely resembles the concept of an "articulated complex of memes".
A paradigm is a fundamental frame of reference on which researchers in a given discipline rely to structure and guide their research. For example, the medical model that currently prevails in the Western world explains all physical problems by physiological causes and uses organic methods, such as medication and surgery, to treat them. This model can thus be described as the dominant paradigm of official Western medicine.
For Kuhn, the history of science is not a gradual, cumulative ascent toward increasingly true theories based on experience. Instead, Kuhn views this history as subject both to the cultural and social contingencies of the moment and to the random personal factors that can influence the beliefs of any group of scientists at any given time.
Also, according to Kuhn, science progresses in leaps, or "shifts". Periods of calm, when one particular paradigm predominates, are succeeded by periods of struggle between opposing ideas, crises that can lead to radical re-examinations of prevailing scientific constructs. Other authors would simply say that at such times, the central meme is dislodged by a competitor that is better adapted to the current biotope of this community of brains.
With the first tools and culture, new forms of representation emerged.
Flint bifacial tool.
Early Paleolithic.
Luisant, Eure-et-Loir, France.
Source: Musée d'histoire naturelle et de préhistoire de Chartres (France).